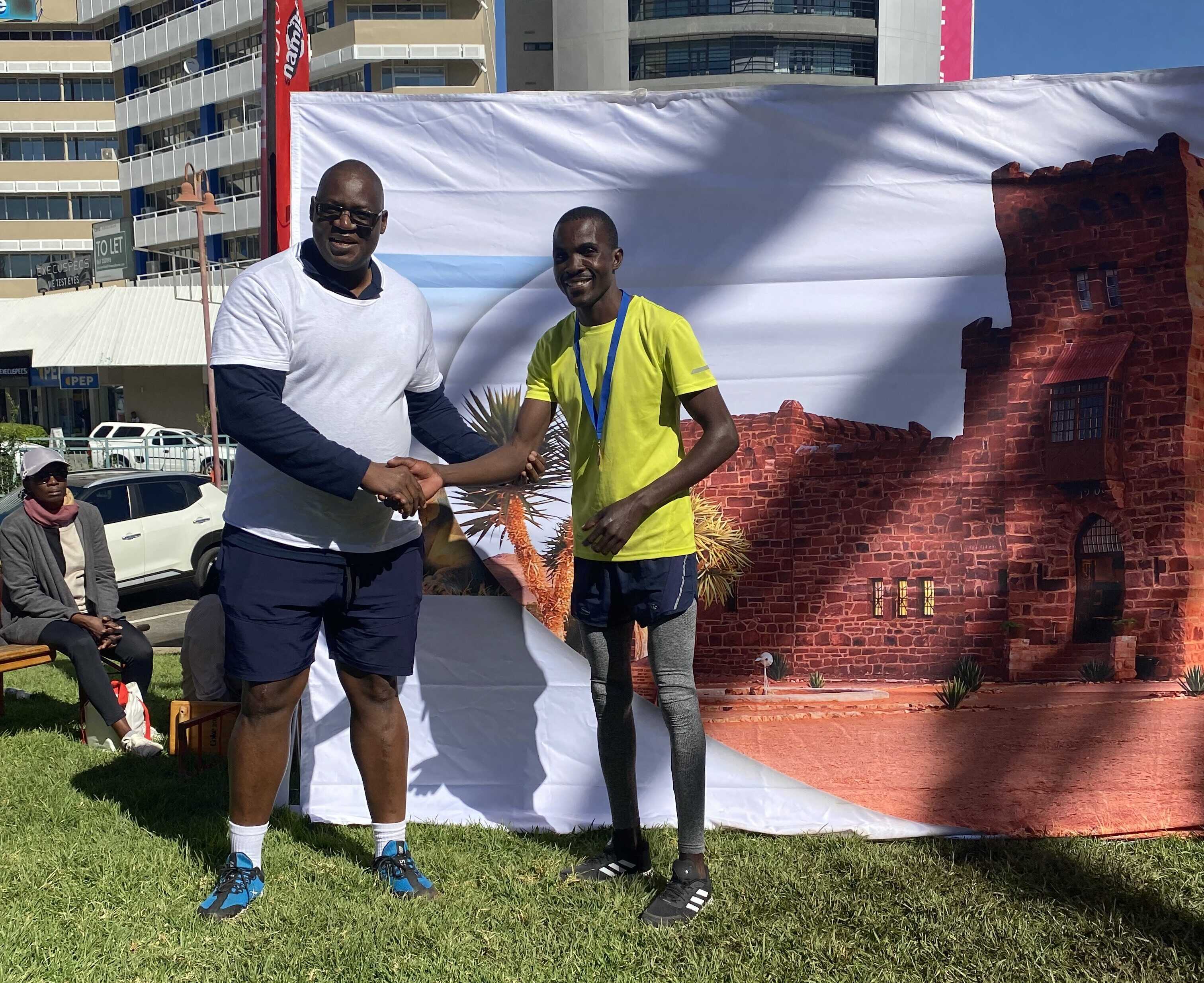 Windhoek, 23 April 2022 – Over 300 runners braved the cold weather of Windhoek to take part in the inaugural NWR Bi-Annual marathon.
The race, which aims to become one of the country's largest marathons, had both elite and social runners from all walks of life testing their lungs against the elements. Good times were recorded on the day, with the winner for the 21 Kilometer race coming in at 1 hour 34 minutes, that is Ms. Helena Iipinge. For the Male category, Mr. David Salomo won the 21.1 Kilometers with a time of 1 hour and 15.
The 10 Kilometers race was won by Yvonne Shelikita and the male category by Kudumo Mbathera.
After the race, the Managing Director of NWR, Mr. Matthias Ngwangwama, expressed his joy in seeing the participants' huge turnout. "When we started with this initiative, we aimed to work on customer experience. I am glad this is the route we are taking and that we can eventually see more of this," he said.
All the runners got medals for their participation, while all category winners got vouchers for the value of N$80 000.