/Ai-/Ais Richtersveld Transfrontier Park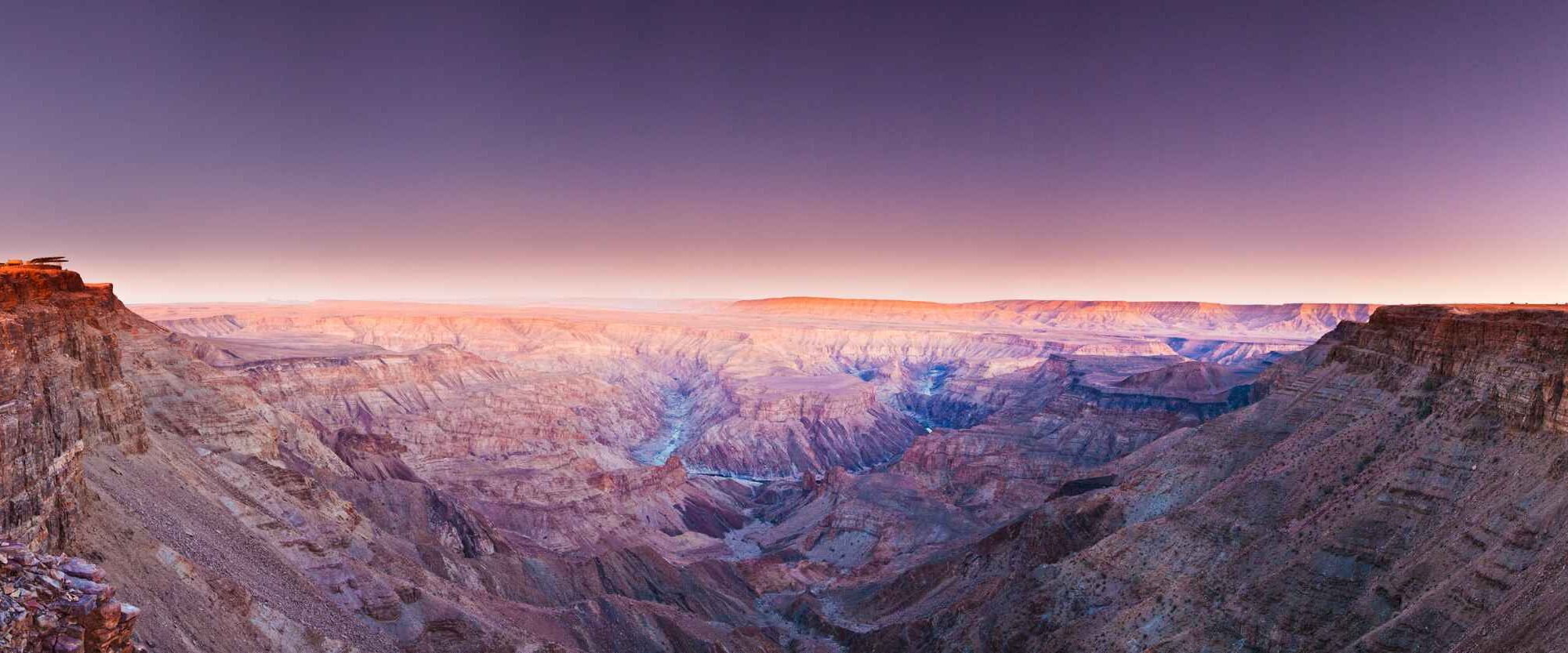 The Fish River Canyon is the largest canyon in the world, after the famous Grand Canyon. In places this canyon is 550 m deep and overall it is some 160 km long. It is one of the main tourist attractions in the south of the country. The /Ai-/Ais park now forms part of the /Ai-/Ais / Richtersveld Transfrontier Park, and visitors are able to cross from South Africa to Namibia using the Sendelingsdrift border post within the park.
Distances between towns and resorts in this area are long, and tourists should be well prepared to enjoy the scenery when travelling in this region.