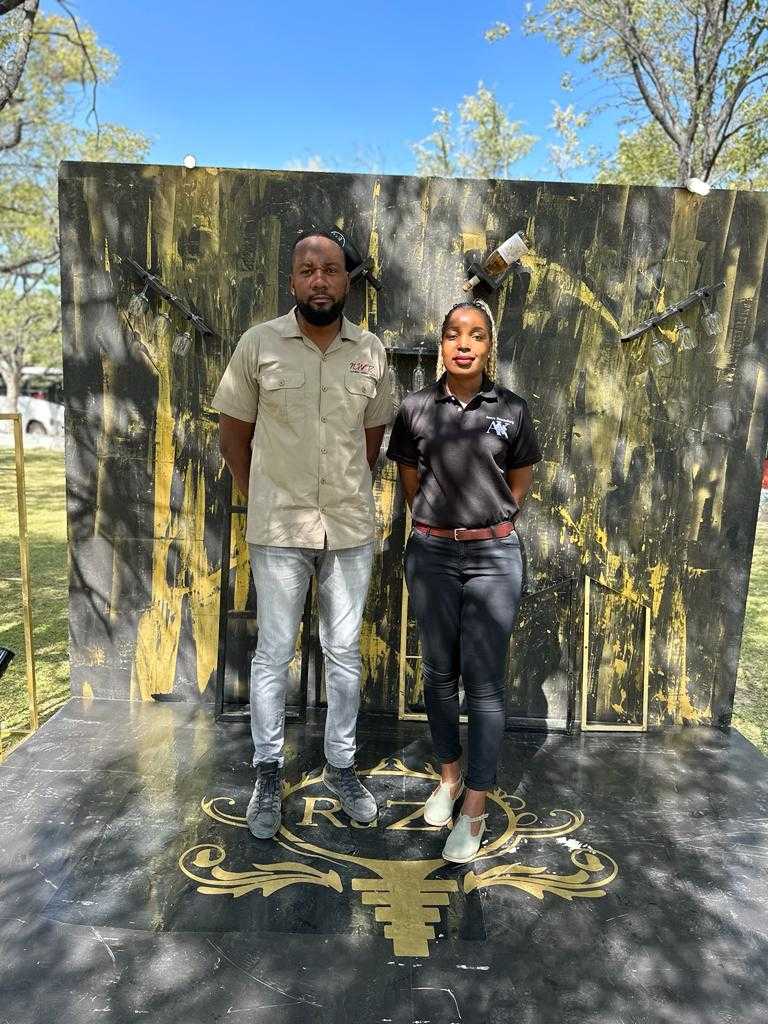 Halali, 16 July 2023 – Namibia Wildlife Resorts (NWR) and Anna's Kloovenberg, a renowned wine trading company in Namibia, joined forces for an extraordinary collaboration, hosting a captivating wine tasting event at Halali Resort within the breathtaking landscapes of the Etosha National Park. This landmark collaboration marks a significant milestone for NWR, as
it directly brings an unparalleled customer experience to clients within the national park.
During the year under review, NWR managed to cut its operating loss by 66%, from N$97 million in 2021 to N$33 million in 2022. Revenue improved by 74%, from N$167 million in 2021 to N$290 million. This remarkable effort reflects NWR's dedication to sustainability and innovation, as well as its ongoing efforts to streamline operations and enhance customer experience. While NWR is still in a loss-making situation, the company's management is confident that if the same improvement trend continues, a profit is certain in the near future. NWR remains committed to delivering exceptional service to its guests and exploring new ways of enhancing its service offerings.
The exclusive wine tasting event, held on the 14 & 15 of July 2023, showcased a selection of Africa's finest wines and champagnes to delight the taste buds of both local and international tourists. The event aimed to provide a unique and immersive experience that seamlessly blended the natural beauty of the Etosha National Park with the elegance and sophistication of Anna's Kloovenberg's exceptional select wine offerings.
Guests were treated to a variety of premium wines carefully curated by Anna's Kloovenberg, allowing them to savor the exquisite flavours and aromas while enjoying the stunning surroundings of the Halali Resort. The event provided an opportunity for visitors to indulge in our rich cultural heritage and explore the diverse range of wines that Africa has to offer.
The collaboration between NWR and Anna's Kloovenberg represents a groundbreaking initiative in the hospitality industry, combining the conservation efforts of NWR with the exceptional quality and expertise of Anna's Kloovenberg select wines Namibia. This joint endeavor not only enhances the overall visitor experience within the Etosha National Park but also promotes local businesses and fosters economic growth within Namibia.
"We are thrilled to have partnered with Anna's Kloovenberg for this unique wine tasting event at Halali," said Nelson Ashipala, Spokesperson of NWR. "This collaboration represents a significant step forward in our ongoing efforts to provide memorable experiences for our guests while supporting local businesses. We are confident that this event will pave the way for future endeavors and contribute to the growth and success of both NWR and Anna's Kloovenberg select wines."

Anna's Kloovenberg, known for its premium wine selection and expanding presence in local retail shops, expressed their enthusiasm for this collaboration and their commitment to showcasing the finest wines from the African continent in the NWR resorts throughout the country.
"We are honored to partner with NWR for this remarkable wine tasting event at Halali," said Annaloice Penduka, Director of Anna's Kloovenberg. "Our aim has always been to bring exceptional wines to the people of Namibia and beyond. Collaborating with NWR allows us to reach a wider audience and share the beauty of African wines in a truly remarkable setting. We look forward to future collaborations and building on the success of this event."
NWR and Anna's Kloovenberg's joint efforts have set the stage for a remarkable event that seamlessly blends the beauty of nature with the sophistication of fine wines. This collaboration not only enriches the visitor experience at the Etosha National Park but also showcases Namibia's commitment to providing unique and immersive offerings to its guests. Anna's Kloovenburg select wines can be found at Shop no3 42 Berg Street, Klein Windhoek, and is fast becoming Windhoek's choice destination for exclusive wine, cheese, and olive tastings, all provided in an intimate setting.