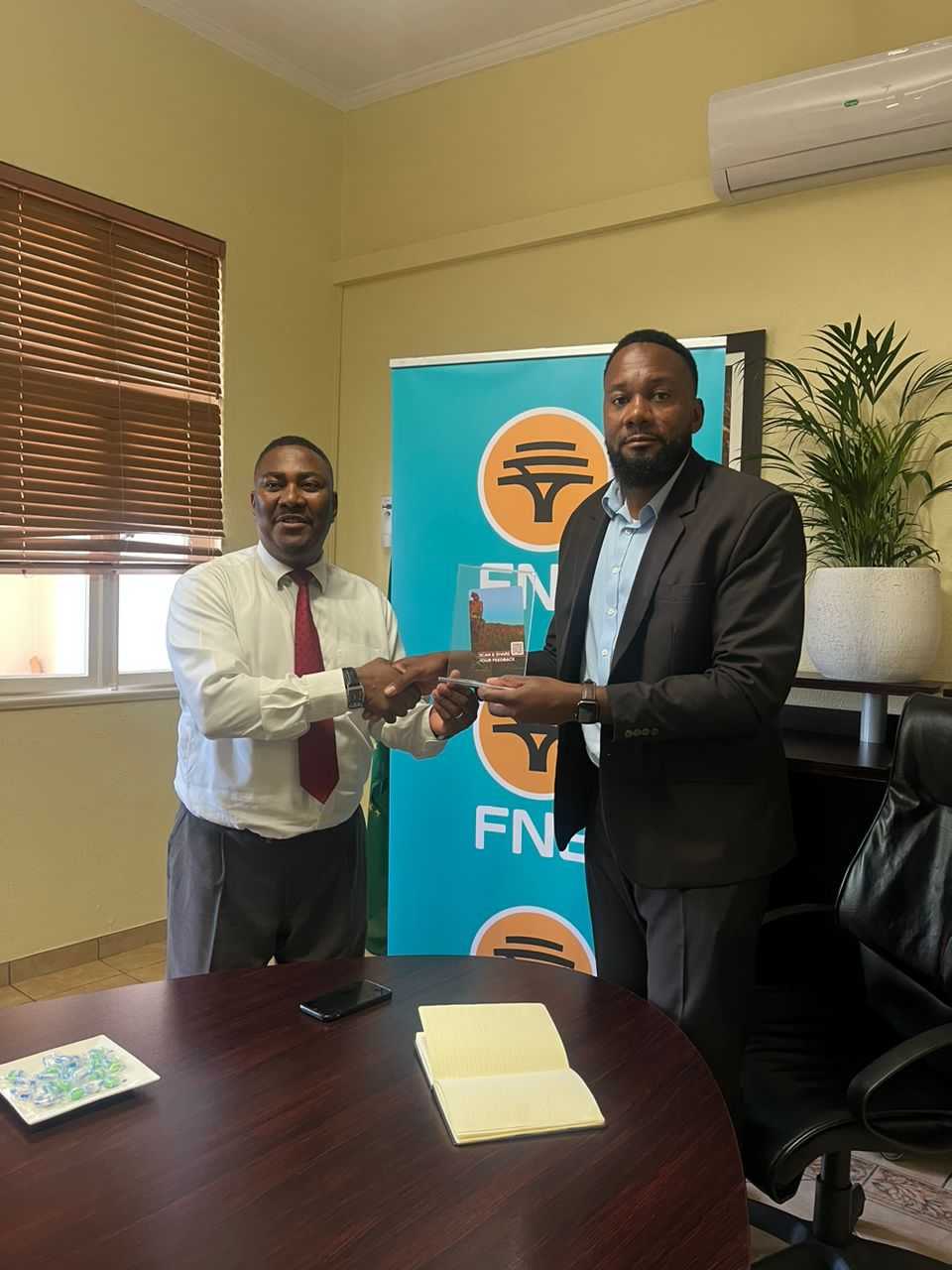 Windhoek, Namibia – September 05, 2023 – Namibia Wildlife Resorts (NWR) hereby announces a donation from First National Bank (FNB) in the form of cutting-edge customer feedback QR code scanners. This innovative tool marks a significant step forward in enhancing our commitment to excellent customer service and further ensuring that our guests' needs and concerns are addressed promptly.
The newly acquired QR code scanners will provide our valued clients with a convenient and efficient way to register their feedback, including any complaints or suggestions they may have. FNB's renowned expertise in handling customer complaints has served as an inspiration to us, and we eagerly anticipate adopting similar strategies to raise the bar for guest satisfaction at our resorts.
Speaking on behalf of FNB, Mr. Hans Bolle, an Account Executive emphasised the importance of this partnership, stating, "We firmly believe that when people in Namibia speak of tourism, they are speaking about NWR. This gesture will undoubtedly contribute to strengthening the NWR brand by minimising complaints and ensuring a seamless guest experience."
Nelson Ashipala, Communications Manager at NWR, acknowledged the challenges posed by ongoing heavy maintenance efforts, saying, "Even as we diligently work on the maintenance of our resorts, we recognise the need for innovative communication channels. We earnestly appeal to all our clients visiting our resorts to make use of this system instead of resorting to airing their concerns on social media platforms. This new initiative will enable our resort managers to address all issues immediately."
The total investment for these QR code scanners amounts to approximately N$50,000, reflecting FNB's commitment to enhancing the guest experience within Namibia's tourism sector.
NWR expresses its deep gratitude to FNB for this invaluable contribution, which will undoubtedly play a pivotal role in ensuring that our guests enjoy an outstanding and memorable experience at our resorts. We look forward to a successful partnership with FNB as we continue to grow and develop Namibia's tourism industry.