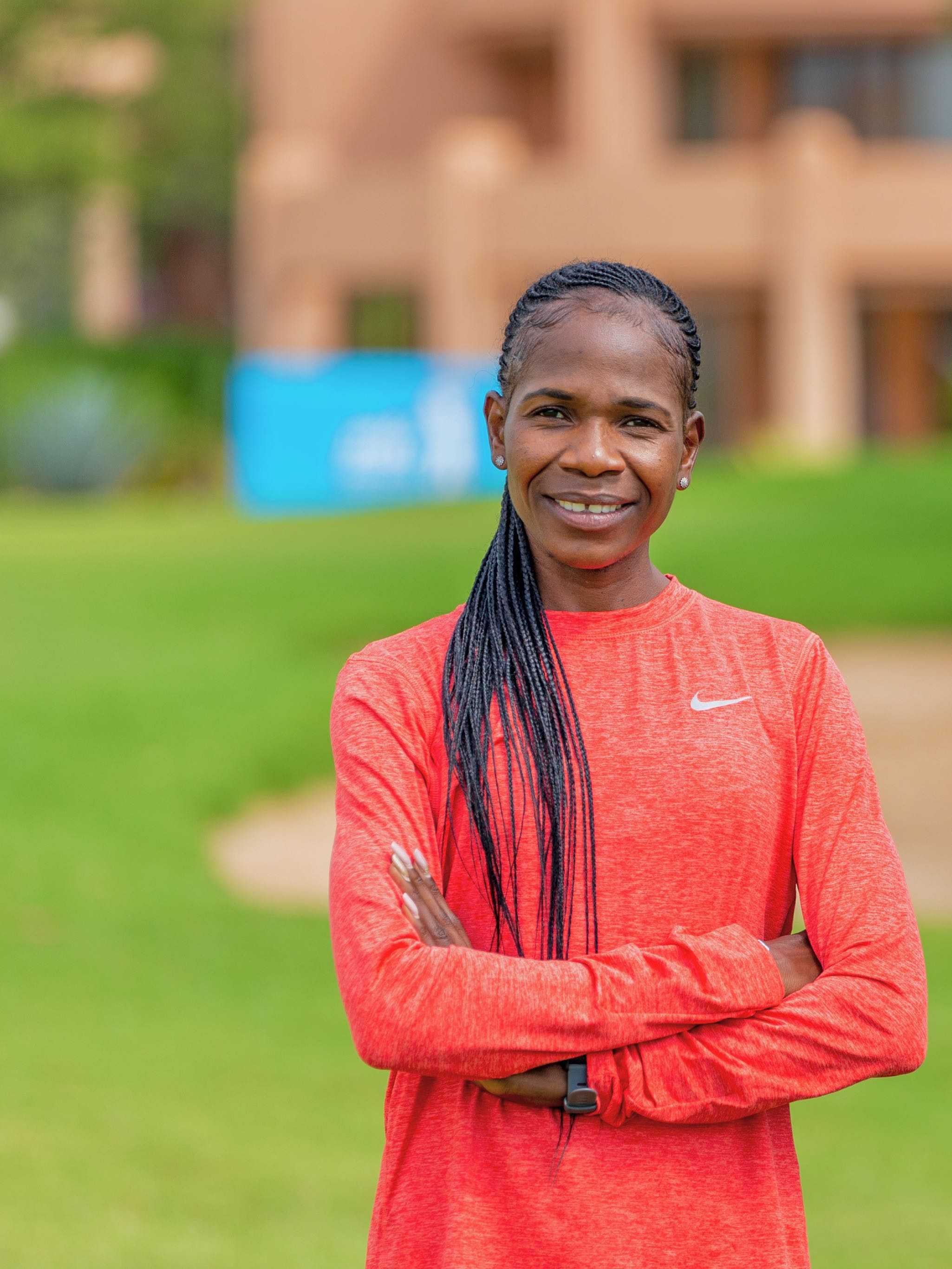 Windhoek, 9 May 2023 –Namibia Wildlife Resorts (NWR) is excited to announce that Helalia Johannes, an accomplished Namibian long-distance runner, will attempt to break her own national half-marathon record at the NWR Annual Half Marathon on May 27, 2023.
Helalia Johannes is a four-time Olympian and has participated in three World Championships. She has won a Commonwealth Games title and a World Championships bronze medal. Johannes holds national records for the 10,000 meters, half-marathon, and marathon distances.
During the race, Helalia will be joined by pacers to help her maintain the necessary speed for her record-breaking attempt. She will also have a constant supply of water throughout the race. The current Namibian half-marathon record, held by Johannes, stands at 1:07:49.
The NWR Annual Half Marathon takes place at the picturesque Gross Barmen Resort in Okahandja. It offers race distances of 5, 10, and 21 kilometers, welcoming both seasoned runners and beginners. The event aims to promote wellness, healthy lifestyles, and conservation efforts. The marathon will generate funds to support anti-poaching initiatives and rhino conservation programs.
"We are thrilled to have Helalia Johannes attempt to break the Namibian half-marathon record at our event. We believe this will inspire other runners to challenge themselves and join our cause," said Dr. Matthias Ngwangwama, Managing Director of NWR.
To register for the NWR Annual Half Marathon and support this fantastic cause, visit the official website at https://www.nwr.com.na/nwr-annual-half-marathon/.
About Namibia Wildlife Resorts:
Namibia Wildlife Resorts is a government-owned hospitality company that manages the tourism facilities within Namibia's national parks. NWR is committed to promoting sustainable tourism practices and contributing to wildlife conservation efforts.